About Protea Maritime Connection
Protea Maritime Connection connects nautical and shore-based professionals to the international maritime industry by means of Recruitment, Secondment, Management Consulting and crew management issues. We specialise in the International Dredging Industry and related service sectors, the Offshore Energy industry, and the Civil Construction industry.
Established to meet international demand in 2012, we take pride in Protea Maritime Connection's unblemished record. We attribute this success to the dedication and professionalism of the members of our Protea Team who have been involved in the Maritime Industry for over 17 years. A positive result of our team effort has been the establishment of a Trade Agency in Cape Town, South Africa, which gives us direct access to a market of highly skilled professionals.
Our collective enthusiasm across a global network ensures immediate and professional response in all we do. We strive to do our utmost to establish reliable, long-term relationships by providing quality service to both client and candidate.
Recruitment is carried out via the Protea Maritime Connection database and team networking around the globe. We are proud of our team and the individual professional attitudes reflected in the way we work.
We strive to be a professional partner to both client and candidate, with a vigilant selection process ensuring that only top candidates are introduced to our clients. Personal contact and professionalism are key, combined with a thorough understanding of the business and the specific needs of each company and your vacancies. Our work ethic ensures accuracy and close involvement with candidates: we strive to know who you are, where you are, and what keeps you going.
We advise our seafarers about training and maintain agreements with various training facilities to this end.
There is a global demand for skills and a broad range of disciplines within the Maritime and Civil Construction industries, with this dynamic environment offering a variety in work situations, adventure and a chance to see the world. We are interested in the following specialists:
We welcome
Construction Managers
QHSE Officers and Managers
Project Planners
QA/QC Inspectors
Structural Designers
Project Engineers
Naval Architects
Cost Calculators
Installation Managers
Maintenance Supervisors
Document Controllers
Planning Engineers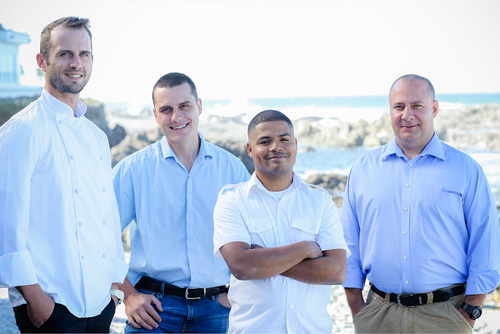 Protea Maritime Connection offers clients and candidates international facilities. We welcome qualified professionals from around the world. A strong connection with South Africa is maintained through our Trade Agency in Cape Town, as South African nationals are proving to be among our most successful placements.
Aiming to propose at least two candidates for each position offered, we carefully select candidates before introducing them to our clients. This follows a tried and tested process of interviews and reference checks: all candidates must meet our client requirements in terms of training, certificates and medical documentation.
Our employee contracts are in accordance with the latest Marine Labour Convention (MLC) requirements. In addition, we offer a full insurance package meeting the highest European standards, covering medical costs, social benefits and repatriation.
Payroll: we assure our candidates of timely payments.
Additional services: we advise on and assist in arranging accommodation, flights and (local) transportation, visa related issues, work permits and Offshore training.
We welcome
Dozer operators
Diesel mechanics
Hydraulic mechanics
Workshop mechanics
Heavy duty mechanics
Workshop foremen
Marine engineers
Backhoe operators
PLC electricians
Masters
Chief engineers
Ship's cooks
Able seamen
Motor men
Examples of workplaces where
candidates are likely to be stationed
Cutter suction dredgers
Trailer Hopper suction dredgers
Booster stations
Anchor pontoons
Accommodation pontoons
Multipurpose barges
Crane barges
Dipper dredgers
Excavators
Heavy duty workshops
Offshore support vessels
Pipe lay vessels
Tugs
AHTS vessels
PROTEA MARITIME
CONNECTION BV
Address: 
14 Johan de Wittlaan
3054 AA Rotterdam
The Netherlands
Tel: +31(0) 888 77 68 33
Chamber of Commerce:
60961155
   VAT nr:
  NL854137257B01
PROTEA MARITIME
CONNECTION BV
Address: 
14 Johan de Wittlaan
3054 AA Rotterdam
The Netherlands
Tel: +31(0) 888 77 68 33
Chamber of Commerce:
60961155 VAT nr NL854137257B01